Emerging As a Leader in The Next Phase of Structural CAD and BIM Services Provider
7Continents Engineering Solutions is one of the most successful Structural CAD, Steel Detailing and BIM service providers having offices in India & NSW, Australia and providing solutions to global client base.
When it comes to providing premium services related to Structural CAD and BIM, ours is a company that has made its mark in the AEC industry worldwide. 7CES is proud to have a clientele of over 50 satisfied customers after having completed over 150 projects successfully. Numerous architects, engineers, contractors, builders, fabricators, erectors and consultants will vouch for our professional services and affirm that they got value for their money.
Our Expertise Starts With..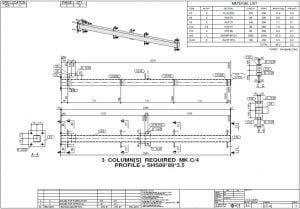 Steel-Shop-Drawings
7Continents Engineering Solutions is steadfast in providing superior quality structural steel shop, miscellaneous steel shop, rebar shop and precast shop drawings well before the deadline. Our shop drawings are clear and meticulous that allows our patrons to quicken their fabrication and erection processes.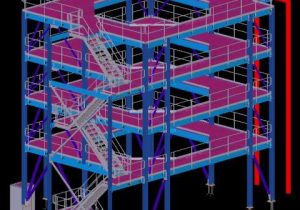 Structural-Steel-Detailing
Our professionals at 7Continents Engineering Solutions are quite zealous about working on any kind of structural steel detailing project. 7CES' highly skilled team comprises of a modeler, editor, checker and project leader who are entrusted with the steel detailing projects.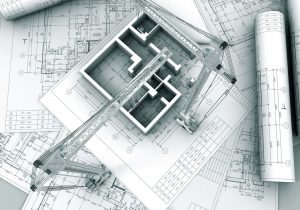 Construction-Documentation
7Continets Engineering Solutions is where you get quicker, smoother, accurate CAD conversion & construction documentation. Construction documents could be hand drawn, scan papers, images, sketches, etc. We have the platform to digitize them in CAD or 3D format.
We provide complete solutions to Structural Engineers in their Cad and 3D modeling requirements.
We provide helping hand to Steel Fabricators in their shop drawings and erection drawings requirement.
We provide complete solutions to Steel Erectors in purchasing of materials, managing materials, fabrication process etc..
Our solutions are steady, accurate, save time & money to General Contractors. Our 2D and 3D CAD services are value for money for our clients.
We work as partner with Engineering Companies to ease their work pressure. We match the working standards and work hard to fulfill needs of Engineering Firms.
Constructions/Architectural Firms
We cater different services to help Architectural and Construction firms to meet their 2D CAD or 3D modeling requirements.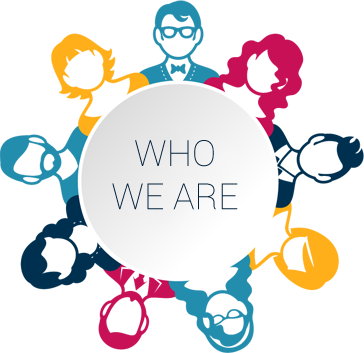 7Continents Engineering Solutions has carved a niche in the outsourcing market after triumphantly completing 150+ projects globally and acquiring about 50+ happy patrons. We have an efficient team of competent and well-trained personnel as also ample infrastructure that enables us to satisfactorily complete huge projects of Structural CAD and BIM Services in addition to Structural Steel Detailing tasks. We present ourselves as the most skillful providers of exceptional structural engineering solutions worldwide.
We at 7CES have been providing excellent services to builders, general contractors, architects and engineers promptly and efficiently. 7Continents Engineering Solutions is a one-stop destination for affordable, accurate and quick services catering to a range of industries including retail, industrial, residential, educational and healthcare sectors.
At 7Continents Engineering Solutions, we adopt a systematic & proper approach to meet the needs of our clients, combined with a very effective form of matrix evaluation process, which ensure effective services provided as planned, on Time, and within the Budget. Our psychometric evaluation processes make sure that our projects & services are the best.
We are dedicated to provide the most efficient and technical skills delivery series. We are continuously improving and tuning our working system according to our client's requirement, to serve them our best. Our processes make sure that our projects & services are the best.
Good reason to trust 7Cotinents Engineering Solutions for your project needs, our tremendous intangibles, infectious, entrepreneurial spirit and the satisfaction you'll get from our dedication, to provide the highest level of personal client service.
Thanks for your efforts on getting done this for us pretty fast, we are well ahead from others.
Great job done on this project. We appreciate the way you have quality of your assembly drawings. We are pleased to have you on this project.
Your price is well fit to our budget. We are happy to find you as our outsourcing partner.
We will be happy to assist you in your requirement, We will answer your call or email within 24 hours.