Steel Shop Drawings- How It Makes Fabrication Easy!
The constructions of steel structures are growing with speed and volume now days. Due to increase in demand and acceptance of steel in infrastructure projects, high quality fabrication is most popular among developers and builders. In such competitive market, it is necessary for fabricators to achieve superior quality fabrication to stand strong. Considering many ingredient and need, structural steel shop drawings is key ingredient for fabricators to produce highest quality fabrication.
There are many challenges a fabricator face in any project from beginning to final delivery. Let's list out some of the major challenges here,
Each task mentioned above affects highly to any fabricators, so that let's discus how structural steel shop drawings/steel shop drawings can play major role to facilitate fabricators.
Challenges of a fabricator
How steel shop drawings helps
7Continents Engineering Solutions is keen to provide helping hand to ease fabrication challenges through our services.
As we discussed how structural steel shop drawings make fabricators life easy, the quality of steel shop drawings is equally important to know.
What features the high quality shop drawings should have:-
This can be answered by outsourcing need of steel shop drawings, structural steel shop drawings, 3D CAD, 2D CAD, CAD drafting, and preparation of drawings to country like India, where you can get specialist and professional man power with very small cost. India is becoming hub of global manufacturing and servicing in different areas. All the county standards and followings are well known by Indian skilled personal, so you can rely on them for precise output
In this time of globalization, no country is such far, number of facilities such as WhatsApp, Skype, Live chat, email or direct call are easily available for faster communication.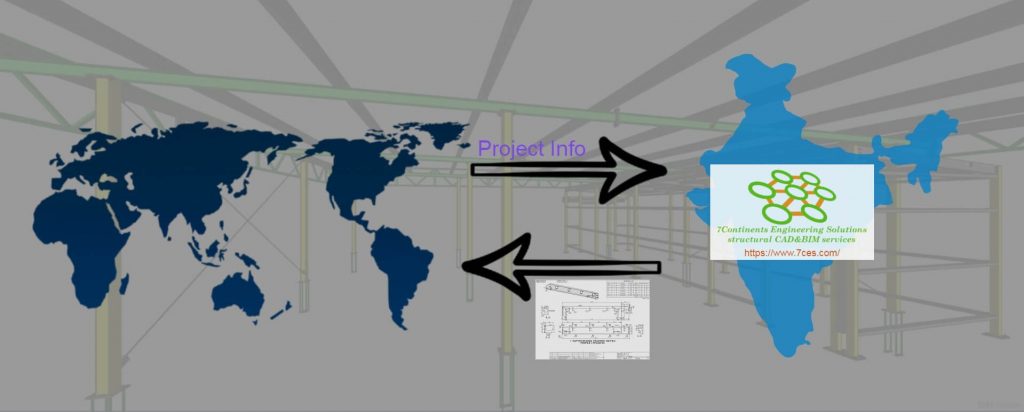 At 7Continents Engineering Solutions, we cater superior quality Steel shop drawings services/structural steel shop drawings services which are completely fabricator centric, our services never let you down.

7Continents Engineering Solutions provide complete solutions for your steel shop drawings, steel detailing & 2d drafting requirements. We deliver combination of accuracy, quality and affordability in all projects. You may visit us at https://www.7ces.com or email us on info@7ces.com for free quotation.