Structural Steel Detailing
Structural Steel Detailing
Steel Buildings, Steel Structure Detailing, Miscellaneous Steel Detailing
Our professionals at 7Continents Engineering Solutions are quite zealous about working on any kind of structural steel detailing project. 7CES' highly skilled team comprises of a modeler, editor, checker and project leader who are entrusted with the steel detailing projects. We diligently follow the standards & construction codes of different countries while working on steel detailing. Our steel detailing services are the most reliable in terms of not deviating from the company-prescribed standards and guidelines.
Structural steel detailing plays an important role in successfully handling the requirements of material, manpower, equipment and tools on site for fabricators. The up-to-date software used by 7CES in 3D modeling, 2D drafting and steel fabrication drawings detects any clash or extraneous part in a structure during the initial stages, which helps our clients remedy it at the planning phase itself. When you give us the task of doing the design of steel structures, we make sure there is no miscommunication among the architects, engineers and contractors resulting in a vibrant team bonding throughout the project.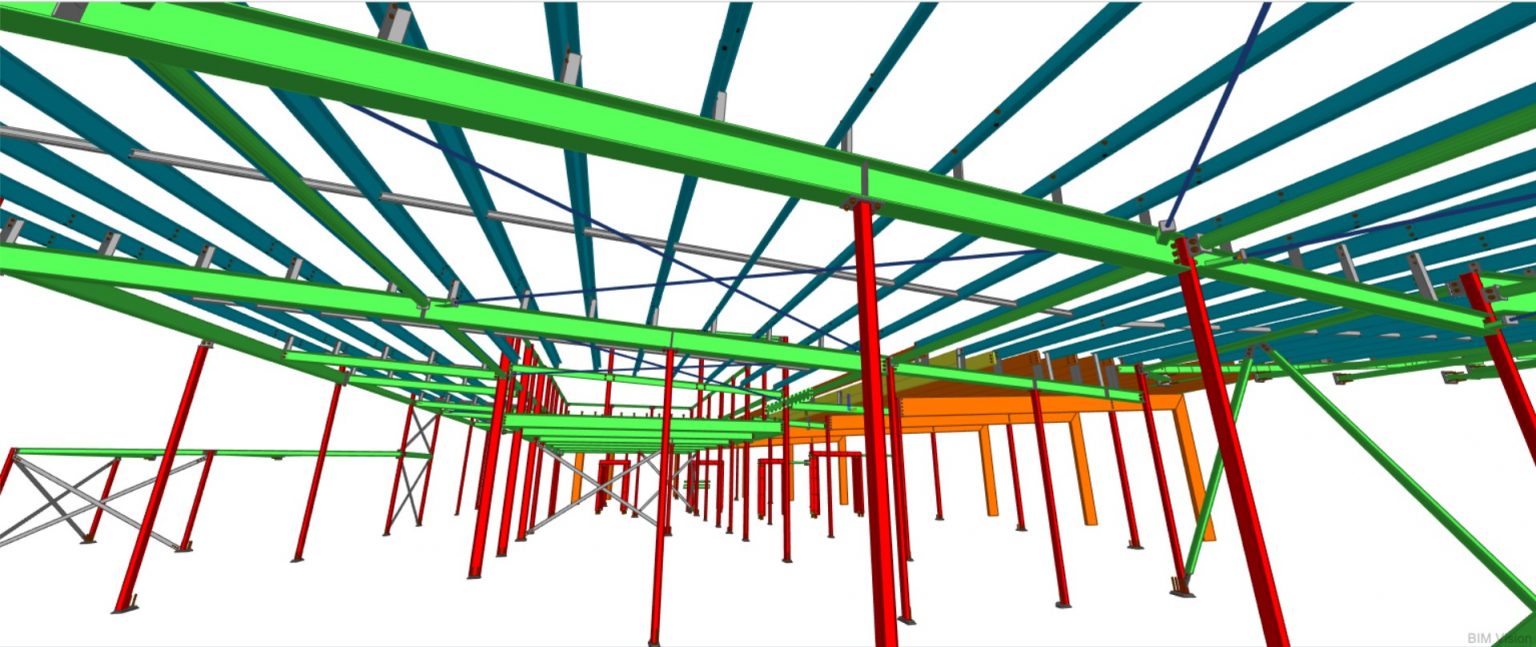 7CES' steel detailing services generates the most accurate materials report which helps in cost-cutting pertaining to material, money and time and is a boon to any structural steel fabricator. Our 3D modelling service provides clash reports and model files like .dwg, .dxf, .ifc, .nc and others, which aids in speeding up the construction process to great extent. 7CES is committed to providing affordable, accurate and quick structural steel detailing services.
International codes and standards we follow
Steel Detailing Services Include
Why Steel Detailing with 7CES ?
Thanks for your efforts on getting done this for us pretty fast, we are well ahead from others.
Great job done on this project. We appreciate the way you have quality of your assembly drawings. We are pleased to have you on this project.
Your price is well fit to our budget. We are happy to find you as our outsourcing partner.
We provide complete solutions to Structural Engineers in their Cad and 3D modeling requirements.
We provide helping hand to Steel Fabricators in their shop drawings and erection drawings requirement.
We provide complete solutions to Steel Erectors in purchasing of materials, managing materials, fabrication process etc..
Our solutions are steady, accurate, save time & money to General Contractors. Our 2D and 3D CAD services are value for money for our clients.
We work as partner with Engineering Companies to ease their work pressure. We match the working standards and work hard to fulfill needs of Engineering Firms.
Constructions/Architectural Firms
We cater different services to help Architectural and Construction firms to meet their 2D CAD or 3D modeling requirements.
We will be happy to assist you in your requirement with Steel Detailing Services, We will answer your call or email within 24 hours.